AARP Colorado has partnered with Geotourist, to provide its popular NeighborWalks walking tours on audio. The audio guides offer the local community and visitors the chance to explore Denver history and architecture right on their smartphones.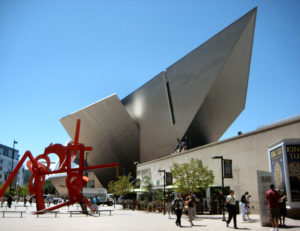 NeighborWalks is a collaborative community walking program that aims to get more people walking every day for health, transportation, environment and community. The GPS-led app will guide users to 14 points of interest through Denver neighborhoods. The tour includes important Denver landmarks such as The Molly Brown House, Governor's Mansion, Capitol Hill and Denver Art Museum. Users can visit the sites in any order and listen to the sites' stories from a local historian at their own pace and time.
"Talk about a great activity for fun, exercise and learning," said Jeremiah Mora, community outreach director for AARP Colorado. "We at AARP are very excited about this app and hope our members and their friends and families give it a try because it's just plain awesome!"
To access the tour download the free app from the Apple and Google Play app stores.