Geotourist for Travel, Tourism, and Cultural Organisations
Geotourist partners with destinations, tourism authorities, and cultural organisations to help them engage with visitors from all over the world. You can promote your property through storytelling, virtually and in-person, on an immersive digital platform.
Here is how we can help:
---
Nearly one in five U.S. tours taken in 2019 were self-guided tours, according to an Arival research study. This number will only grow with the impact of the pandemic.
You have stories to tell. You can tell them in person, or digitally through audio guides. Host your stories on Geoturist to inform users around the world about your sites and drive bookings. And when they arrive, engage with them through self-guided tours that they can experience at their own pace and time, in any language, while social distancing.
In-person and self-guided tours can strategically co-exist. Use audio tours to supplement guided tours with high demand, or support those with low demand to preserve resources, while supporting your coverage objectives. Test new tours before investing resources in-person. Host audio tours off-season for year-round engagement.
---
Our app empowers your destination and sites with smart analytics to attract and engage visitors. Track and measure location-based data and app usage patterns for actionable insights.
Understand visitor profiles and preferences
Identify the market of origin where they are accessing your destinations' stories
Identify the type of experiences they are interested in
Forecast visitor demand to manage your resources
Divert visitors to less-crowded sites, new areas, local businesses based on traffic patterns
Attract visitors from nearby areas in real time
Contact us to unlock the power of visitor analytics:
---
By hosting your content on Geotourist, you are amplifying your marketing. Tap into Geotourist's international network and exponentially increase your reach with travelers through our marketing, PR, social media communications year-round. Paid, earned, and Geotourist-owned media move your destination, sites, and cultural programmes to the top of visitors' wish lists. And when they visit, you can engage with them through storytelling and immersive experiences in any language.
---
With limited international travel, local residents have become curious explorers of their own cities and surrounding regions. In this local-first era, destinations have a new responsibility to market their local business members and connect them to residents. As locals explore the architecture and historical heritage of their neighborhoods, invite them to sample a local brew, take in an exhibition at a local museum or enjoy shopping at independent stores, at their own pace and time, while social distancing.
---
Movies and TV Series have inspired travelers to visit the locations of their favorite films. What Gossip Girl did to New York City has only grown in size with the popularity of mega hits like Game of Thrones, which has been a boon for Ireland. Films inspire travelers to visit the locations they experience through engaging stories. Destinations can enrich the fans' experience with good storytelling that puts your destination, its culture and history within the context of the entertainment property that the fans are traveling to relive.
---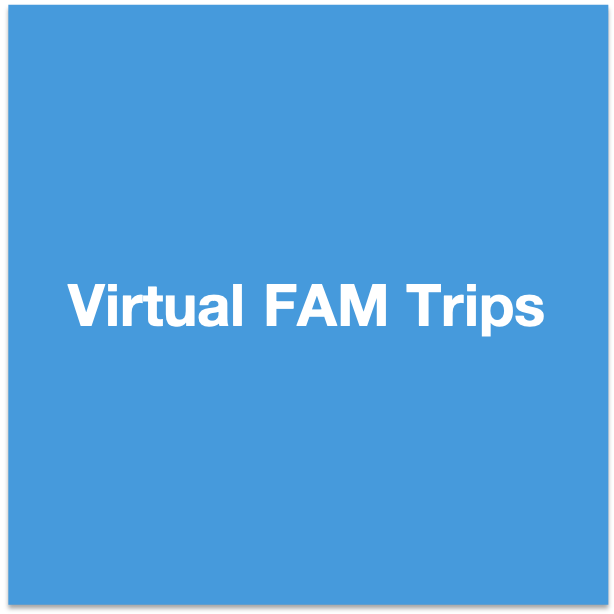 Virtual FAM Trips
Promote your destination to the travel trade with virtual familiarization (FAM) trips. You can showcase your sites and local businesses digitally, and tell your stories in any language. Virtual FAM trips are a cost-effective alternative, offering trade representatives an immersive experience in the comfort of their home office, without having to travel in the age of Covid-19.
Self-Guided FAM Trips
Can you host travel trade representatives in-person? Host them safely with self-guided audio tours. They will experience your destination and sites at their own pace and time while socially distanced.
Contact us for your virtual FAM Trips:
---
"We at AARP are very excited about this app and hope our members and their friends and families give it a try because it's just plain awesome!"

Jeremiah Mora
Associate State Director, Community Outreach
AARP Colorado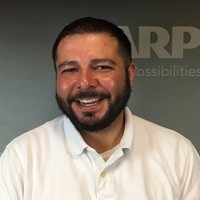 ---