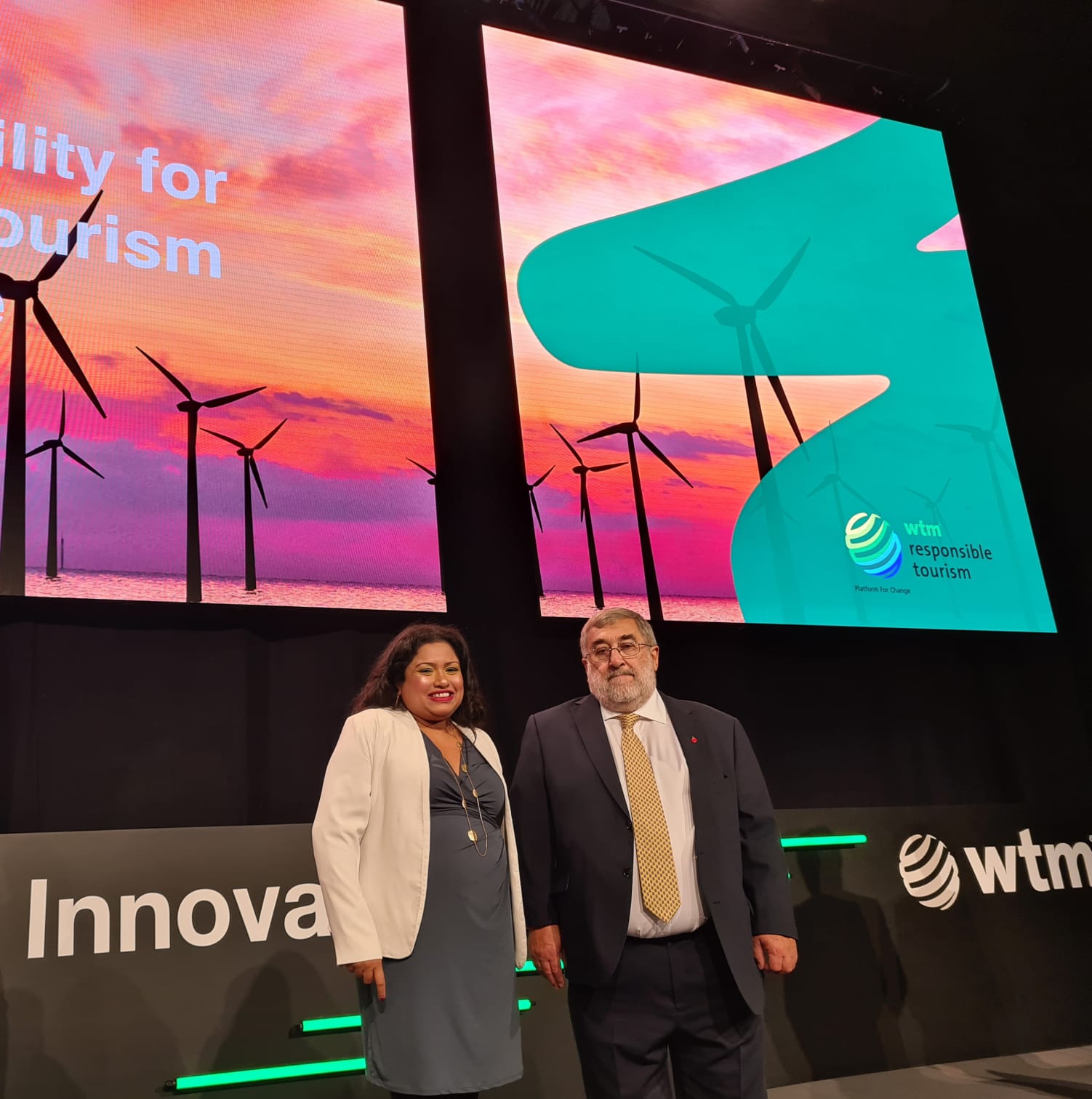 A Geotourist self-guided audio trail, with Historic Environment Scotland, named 'One To Watch' at awards for their compelling platform concept that draws visitors away from global tourism hotspot and helps them experience ancient parts of Edinburgh in a new way.
Geotourist CEO, Shaon Talukder, and Mo Talukder, Sales Director, received the award at the Responsible Tourism Awards, during World Travel Market London. Geotourist joins other global companies and organisations who has placed responsibility and accountability at the heart of what they do.
Holyrood Park Takes Centre Stage
Working with Historic Environment Scotland, Geotourist developed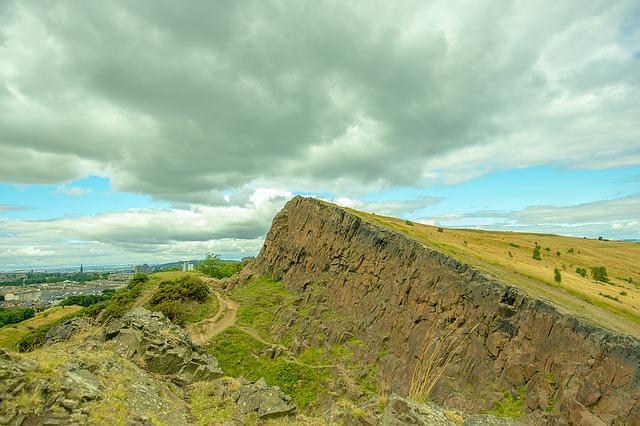 a GPS-led audio tour in Holyrood Park to disperse visitors from the pressure point at Edinburgh Castle, at the top of the Royal Mile. Offering visitors and residents much more than a fabulous backdrop to a stunning city, Holyrood Park plays an integral part in both Edinburgh and Scotland 's history, yet it is often overlooked. Geotourist created a self-guided audio tour that visitors can access on the free Geotourist app, using their own smartphones to experience the sites at their own pace. The GPS-led trail takes people through Holyrood Park via immersive storytelling and explores its historical, geological and socio-economic role in a naturally socially distant way. Offering an alternative visitor experience close to the city centre, the tour aims to reverse the negative impact of overtourism on the environment and on the local community.
Data-Driven Visitor Management
While the tour creates a 'reason for people to travel' to a particular location, it also provides critical locational data that enables organisations, in this case, Historic Environment Scotland, to track and understand visitor flow and preferences. In Edinburgh, this is key to managing visitor hubs which can get congested with visitors. Analysis of data created by the tour offers HES the opportunity to more accurately manage visitors to improve their experience.
Creating Balance Between Visitor Economies and Citizen Experience
Geotourist founder and CEO, Shaon Talukder, who created the Geotourist platform said: "We are honoured and so very appreciative of this award. The Responsible Tourism Awards represent the pinnacle of how tourism could and should be and we are delighted to be recognised for our work with Historic Environment Scotland. Working on the project, especially during the months of lockdown, reinforced the importance of protecting and preserving destinations for the people that live and work in them, but also maintain the income that is so critical to the local economy. Knowing that the tour has generated actionable data that didn't previously exist and that otherwise would remain uncaptured also supported the project's aims and objectives. Recognition of our work with Historic Environment Scotland on this project is wonderful as it shows just what is possible when immersive technology and heritage destinations come together."