Walk in the footsteps of Sherlock Holmes in our audio tour produced and narrated by Michael Robinson, an acclaimed Blue Badge Tour Guide.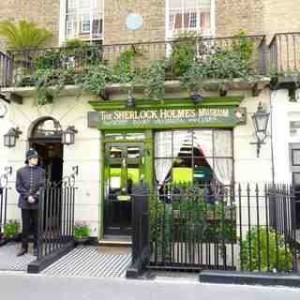 The stroll begins at 221B Baker Street at the Sherlock Holmes Museum.  A blue heritage plaque marks the architectural and historical importance of this landmark.
The trail features some of London's finest venues, including Sotheby's, Asprey, Fortnum & Mason weaving through Pall Mall and Charing Cross.
Stroll along to The Royal Society of Chemistry at Burlington House, a landmark since 1857.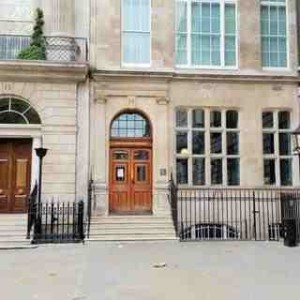 Then be charmed by the quintessential London Library, at St. James Square, circa 1845. British literary icons including Charles Dickens was a founder and T.S. Elliot served as president at the Library.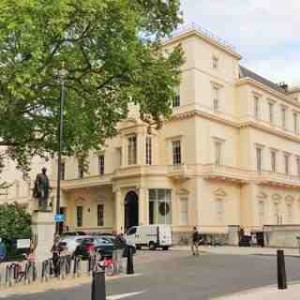 Next discover, 10 Carlton House Terrace which in 1886 was home to Prime Minister William Gladston. This historic building is where the the BBC series Sherlock Holmes was filmed, in addition to appearances in other productions such as Bridget Jones Diary and Mr. Selfridge.