especially in the Bay area where grace and elegance is everyday lifestyle…
not just a drawing board. ‪
Celebrate San Francisco architectural heritage with the AIA San Francisco  tour hosted at GeoTourist.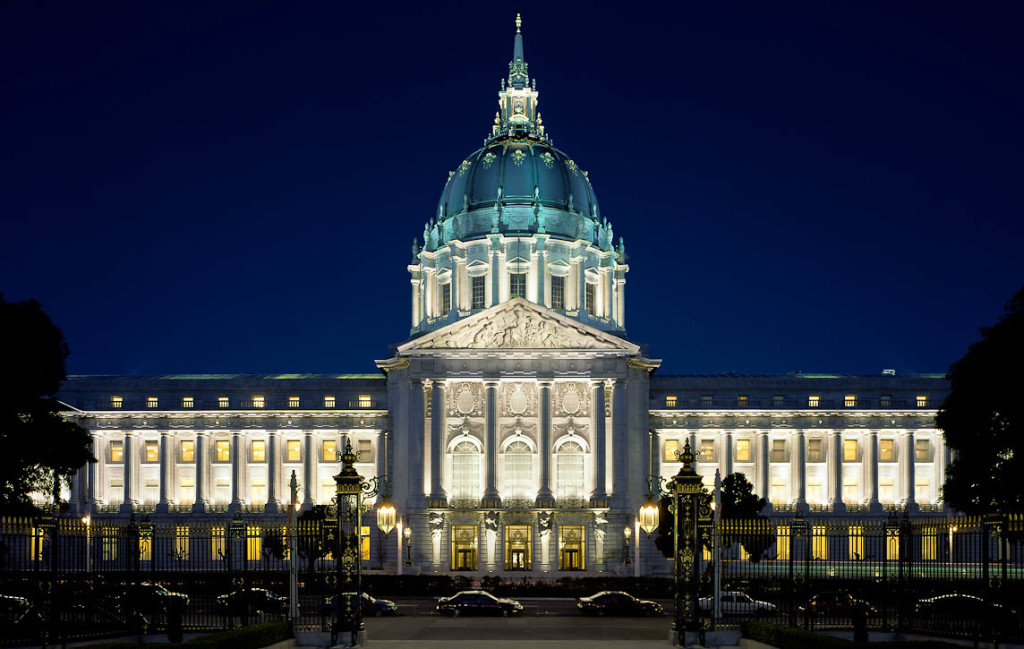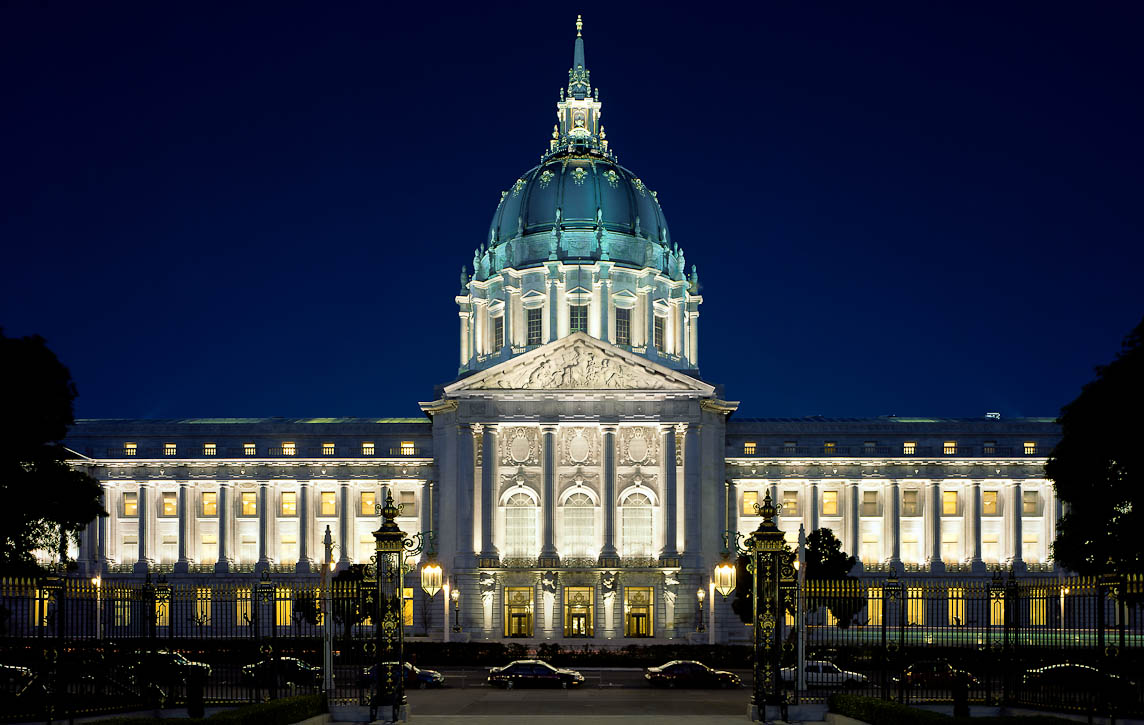 City Hall.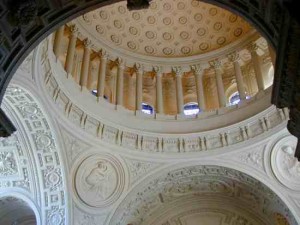 Celebrate this resplendent Beaux Arts building was completed by Bakewell & Brown in 1915. Situated amid nearly two city blocks and occupies approximately 500K square feet. Marvel at the rotunda. Its baroque dome is reputed to be the fifth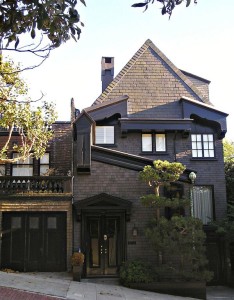 largest structure in the world. The medallions in the vaults of the Rotunda are of
Equality, Liberty, Strength, Learning
and
Progress
, memorialized in the South Light Court.
Pacific Avenue. Presidio Heights.
Tour the famed historical block of
Pacific Avenue
 in prime Presidio Heights area that feature classic shingled residences that represent some of
San Francisco's best architecture. Built in the First Bay Tradition, a west coast Shingle style that mixes elegant details. Architectural influences include: Bernard Maybeck, Ernest Coxhead, Julia Morgan, William F. Knowles and Willis Polk.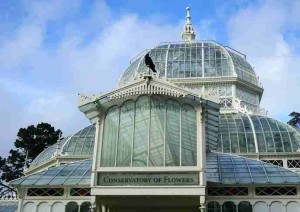 Golden Gate Park.
The Conservatory.
The Conservatory boasts 1700 species of aquatic and tropical plants, including rare orchids plus an ancient giant Imperial Philodendron. This intricate glassy botanical haven is also a prime event venue amid civic social circuit.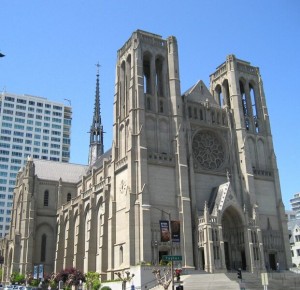 Churches and Temples
From an ambiant Nob Hill pinnacle…
However, history dates to the tiny Grace Chapel built during The Gold Rush and a larger church built, but destroyed amid the San Francisco Earthquake of 1906.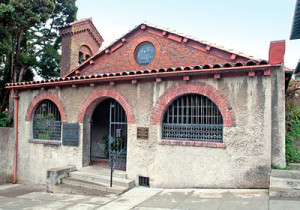 Notable architectural attributes include a carillon of 44 English bells, and bronze doors that are a fascimile rendition of the Renaissance masterpiece "Gates of Paradise" by Lorenzo Ghiberti of the Florence School. 
Of especial highlight is the AIDS Chapel and Keith Haring triptych "The Life of Christ" before the artist passed away in 1990.
San Francisco architecture is well noted amid the Arts and Crafts movement.  
The Swedenborgian Church is a prime example of early Arts and Crafts designed in 1894 by a local group of architects including Bernard Maybeck. The church features a rustic hewn madrone-beamed ceiling and was named a National Historic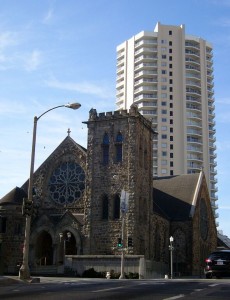 Landmark in 2006.
Franklin Street prominence features the 
First United Universalist Church
, a prime 19th century Gothic Revival designed by George Percy in 1888, and updated with contemporary additions by Callister Payne and Rosse in 1968.
Temple Emanu-el
 was designed by Arthur Brown, Jr in 1926 and noted for its Bzyantine dome inspired by the Haggia Sophia in Istanbul. The temple is accented with painted motifs, a vibrant blue ceiling and contemporary stained glass by Mark Adams.
Discover GeoTourist.
Architecture can comprise stunning multimedia touring with GeoTourist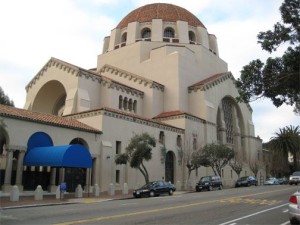 location-based technology. Create a historical chronicle with audio clips and vintage images, or consider other post production fantasy for Holiday Season Tours to share with the world.
GeoTourist
  has just added the ability to record directly onto the website portal — eliminating any need to record separately. This means audio journeys can be produced at home with just a computer.
This makes the ability to make audio journeys much more accessible for arm chair tours. Create personalized tours:  The GeoTourist multimedia app is available on Google Play and Apple iTunes. Discover GeoTourist: Make the World Smaller.