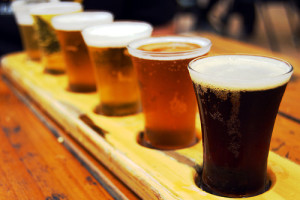 Alexandria, Virginia was a bustling port town that hosted Scottish merchants, Irish immigrants, and African slaves. Public drinking water didn't exist, so people drank beer to quench their thirst. Along with cider, rum and whiskey, beer was a staple of life, and the preferred beverage of dockworkers, shipwrights, sailors and families alike.

Alexandria was home to the largest pre-Prohibition brewery in the South and one of the most historically relevant breweries in U.S. history, the Robert Portner Brewing Company, also known as the Tivoli Brewery
To learn about Alexandria's brewing history and try craft beers in local pubs take our self-guided audio tour. Download the free Geotourist app from the Apple and Google Play app stores.