Geotourist is proud to herald their partnership with Glen Wyvis Distillery, Dingwall, the world's first 100% community-owned and crowd-funded distillery.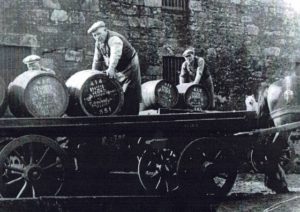 Every Glen Wyvis investor becomes part-owner of a whisky and gin distillery that will not only support the regeneration of Dingwall, but will also reinvest future profits into community projects.
A fantastic tour that takes in Dingwall's proud whisky-making heritage.
Follow the story of a proud community supporting themselves as told by the Glen Wyvis boys, Duncan and Michael on the Geotourist app.
To take the self-guided audio tours download the free Geotourist app from the Apple and Google Play app stores.