Geotourist won the Editor's Award for Technological Innovation at the Group Travel Awards for its global storytelling and interpretation platform. The awards ceremony was held in London's Park Plaza Riverbank Hotel on the 1st June 2018.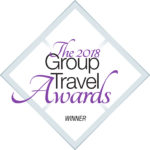 The evening was hosted by popular Welsh broadcaster, Matt Johnson and Landor Travel Publications' Partnership and Product Director, Sarah Jeffery. Together they welcomed winners from the 26 nominated award categories (voted for by readers of GTO magazine) and 5 special editor's awards.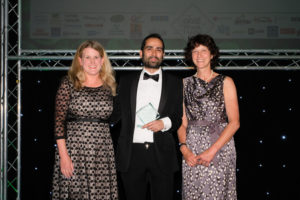 The judges were impressed by the simplicity of Geotourist's solution and its large impact on visitor experience. They cited the following benefits the app provided to venues and attractions to win the award:
Support of international visitors who speak many different languages.
The ability to level the experience for a much wider audience with very little effort.
The app's global user reach and content portfolio.
Enhanced visitor experience through immersive storytelling.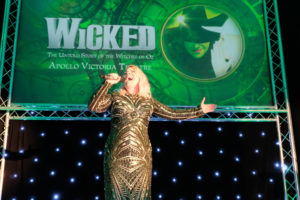 Winners in other categories include Disney, Blenhiem Palace, Kew Gardens, English Heritage, Eurostar, The Beatles Story, Virgin, Bletchley Park, City Cruises, The Faulty Towers Dining Experience and Drayton Park among others. The full list can be found here.
At the awards ceremony, guests were treated to a wonderful evening's entertainment full of opportunities to catch up with colleagues. Beginning with a glamorous drinks reception sponsored by Bat Out of Hell, the night's events included dancing to live music performed by the talented Chip Shop Boys, as well as a star of stage and screen, Louise Dearman, who entertained the crowd by performing two songs from the West End's smash hit musical Wicked. She captivated the audience with her performance on the night which included the the hit song from the musical, Wicked, Defying Gravity.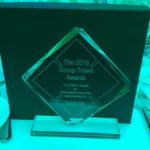 All in all, a great evening for everyone who attended and a wonderful surprise for all of the Geotourist team and partners who have been helping to build the audio map of the world in order to encourage seamless travel for all!
Exciting times for 2018 and 2019!