We are delighted to herald the arrival of our first trail in the Cairngorms National Park, in the Scottish Highlands. 'Cooking in the Cairngorms' with Ghillie has been created by Ghillie Basan, in collaboration with Geotourist as sponsors of the Innovation in Tourism category at this year's Scottish Thistle Awards National Final, Scottish tourism's premier awards ceremony.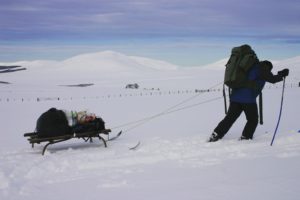 The audio tour through the majestic Cairngorms National Park will tickle taste-buds as it stretches from the gateway to the Cairngorms, Dalwhinnie,  and moves through some of the most stunning scenery in the world to end at Ghillie's croft in Glenlivet.
The GPS-activated audio Geotourist trail moves through Aviemore and the Glenlivet and Braeval with a final destination of Ghillie's croft and whisky barn, where she runs regular cookery workshops.
'Cooking in the Cairngorms' takes visitors behind the scenes of a National Park to meet the local people who live and work here and discover their stories.
Whisky fans will already have tuned into the distillery names peppered throughout Ghillie's tours, including Dalwhinnie, the Glenlivet and Braeval.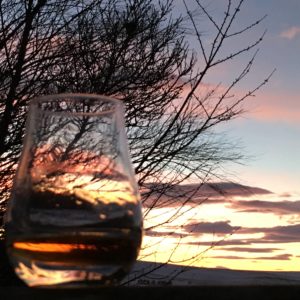 Geotourist is delighted to be working in partnership with the five national finalists in its sponsored category from the 2017/18 awards, with tours and trails currently in production in every region in Scotland.
To take the self-guided audio tours download the free Geotourist app from the Apple and Google Play app stores.