We all know that Westeros and Game of Thrones is set in a mythical, but similar, world to the one that we live on. However, all these battles, dragons and epic sagas have to be filmed somewhere.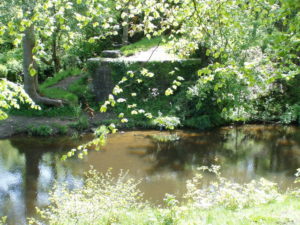 While several locations across Europe have been used, there is a quiet corner of Northern Ireland that has seen quite a lot of action.
We were entertained to see that the Geotourist platform has expanded into the landscape, with our first ever river-narrated tour. It's just one point long but it's well worth a listen while you plan your next trip to Northern Ireland. Watch out for this river in the background of some of Game of Thrones pivotal scenes.
#WatchThisSpace #GameOfThrones #DiscoverNorthernIreland
Let's go…
The Geotourist app is easily accessible for everyone. To take the self-guided audio tours download the free Geotourist app from the Apple and Google Play app stores.