Geotourist launches in Northern Ireland with new digital audio literary trail that stretches from Derry/Londonderry the Fermanagh Lakeland – listen on location or anywhere in the world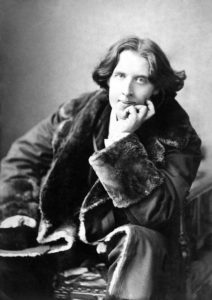 The new Geotourist digital audio immerses visitors to Derry/Londonderry and the Fermanagh Lakeland in the lives of the literary giants that lived, learned or worked in the region. Located in the West of Northern Ireland, along the Donegal border, the region may be far from the buzz of the capital, Belfast, yet it has played a hugely important role in modern literature in both the English and Irish languages.  Visitors use their own smartphone and the free Geotourist app to uncover more about authors, writers, poets and playwrights spread across the area.
This region of Northern Ireland is dotted with towns and villages that celebrate and mark their literary heritage through festivals and events but the tour lets visitors travel freely at any time of the year.
The tour reaches from Derry/Londonderry down to Enniskillen but the tour can be done in reverse, ending within Derry's city walls. The Ulster's Giants tour can be undertaken in a few hours, across a day or over a longer trip that includes overnight stays.
LISTEN TO THE TOUR through the app
LISTEN TO THE TOUR through the website
The tour is of interest to visitors to Northern Ireland who want to explore beyond Belfast and keep going after they've completed the Atlantic North Coast. What makes the tour even more accessible is that it can be listened to from anywhere in the world. Both the tour and the Geotourist app are free to download from the App Store or Google Play or access through the mobile site.
Tourism NI's Director of Product Development Rosemarie McHugh said: "The characterful people and amazing landscapes in the west of Northern Ireland have been an inspiration to many of our most famous and celebrated literary figures.  We're delighted to see this audio trail which allows visitors to experience for themselves the stories behind the people and places that fed this wellspring of creativity and artistic achievement."
Let's go…
The Geotourist app is easily accessible for everyone. To take the self-guided audio tours download the free Geotourist app from the Apple and Google Play app stores.