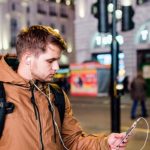 Traveller demand for a mobile tourism experience is growing. Visitors want to plan, book and experience their trips on their mobile devices.
At Geotourist, we work with partners who are at the forefront of technological innovation, but we also work with partners who are just getting up to speed with the new possibilities of a mobile world. We understand the concerns – the cost and complexity of app development and constant updates, and the marketing required to drive users to download and use the app. Going mobile is a lot less painful than you might imagine. We will create and host your content for direct engagement with your visitors on their mobile devices.
Enhancing travel experiences on mobile
Staying with your visitors for the duration of their visit with a handheld device is a great leap forward but it brings with it the fresh responsibility and outlay for the technology. App-based technology gives the accountability for the device back to the visitor and they're more than happy to use their own phones. We remove the need for print and unsightly physical interpretation signposts, giving travellers the opportunity to set their own agenda without missing out on the local knowledge that they would otherwise simply walk past.
Suddenly, the costs for guiding and interpretation start to shift.
Data-driven decision-making
Is Hastings any the less English than London? Or is it simply that London is where everyone travels? Modern visitors are prepared to travel to experience all that a country has to offer – what's a couple of hundred miles when you've travelled half way round the world already – and the Geotourist app works to alleviate the burden of over tourism by giving the visitors an experience to travel to. With tours in both Hastings and  London, we can track and trace visitor movement through Geotourist data.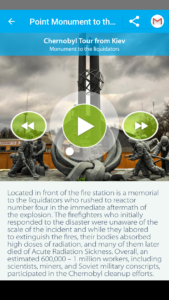 We have got some amazing statistics that show what visitors want and how they choose to engage with the world around them. A tour within the Exclusion Zone at Chernobyl shows that over 90% of visitors connected with the 'Trumpeting Angel' sculpture and the 'Monument to the Liquidators' while less than 20% wanted to find out more about Pripyat's abandon swimming pool. What this data reinforces is the suggestion that visitors want to access the human experience through storytelling.
Still debating mobile?
We'll walk you through it. Get in touch to start your digital adventure:

[contact-form-7 404 "Not Found"]