Who doesn't love a great road trip? Until we're free to roam and explore freely once again, the Geotourist Roadtrippin' Routes are the perfect way to explore with audio guides.
Global Coronavirus restrictions are changing all the time, so if you are not able to travel, you can listen from afar – just as others could be doing. If you're down the road from Derry in Northern Ireland, or already settled in Scotland this summer, you might be able to take a day trip in person – but please remain socially distant.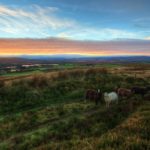 Starting at Derry/Londonderry in the northwest of Northern Ireland, this audio trail runs down the Ulster's left-hand side, ending in the stunning Fermanagh Lakeland.
Ireland is known as a land of great literary talent and this is evidenced by the footsteps of many literary giants who have lived, worked or learnt here. From Seamus Heaney to Oscar Wilde, explore this region's rich literary past.
Visit 1066 Country in England
Did you know that the Battle of Hastings actually took place about 6 miles away from Hastings – in a town now called Battle! Unpick the layers of English history in 1066 Country, as you move between Battle, Hastings, Rye and Bexhill.
From traditional steeply cobbled streets to classic Victorian engineering, discover what makes this part of East Sussex so unforgettable.
Explore Parks and Wildlife in Western Australia
Had to put the holiday of a lifetime on hold? If you can't go to Australia, let this great country come to you through a series of tours around Parks and Wildlife Western Australia. Melville Water Riverpark Trail takes you through 16km of local Perth waterfront while Baigup Biddi explores the wetlands of the Swan River. There are 5 great audio trails to explore.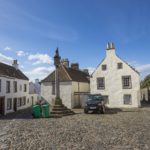 This epic 42-point tour traverses Scotland, taking in the filming locations for Outlander. From the Highland Folk Museum in the North to Ayrshire and Dumfries and Galloway in the south, this audio trail spans centuries of history and reaches across oceans.
While the small screen adventures might have moved from Scotland to America, via France and the Caribbean, Scotland has both represented itself and 'stood in' for Versailles, the Caribbean and the Carolinas.
Upstate New York
The town of Hudson in New York has multiple audio tours that you can take to learn about the town's history and architecture. While you're in the area visit Art Omi in nearby Ghent, the outdoor architecture and sculpture park.
Let's go!
The Geotourist app is easily accessible for everyone. To take the self-guided audio tours download the free app from the Apple and Google Play app stores.


Ready To Create Your Destination's Audio Trail?
[contact-form-7 404 "Not Found"]