The Role of Culture In A Pandemic
For many, the idea of a pandemic is only something that's been experienced through a movie, such as Contagion or 28 Days Later. What we've learnt across the globe in 2020, however, is that when the human race is put under pressure, we look to the world around us to sustain us.
Culture Recognised As Important, Globally
While the natural world played a large part in mental health and wellbeing, it became quickly apparent that the role of culture lay at the core of many people's coping mechanisms.  Rather than an abstract notion, the concept of culture became more clearly defined as a movie or a virtual experience. It was even discussed on a global scale. On 22 April 2020, UNESCO held what was to be the first virtual meeting of global Ministers of Culture. 130 minsters from every continent in the world spent seven hours analysing the current levels of support for the cultural sector and identifying issues, but also understanding the opportunities that existed for culture in times of pandemic.
Not only did most ministers express culture's invaluable contribution in helping people through the Covid-19 crisis, but many of them linked the social function of culture with a human right.
Germany stated that, 'the right to culture is not a luxury, [but] it is a pillar for our economies and for the achievement of sustainable development goals' and the Netherlands cited culture as the foundation of society. Argentina and Bahrain both view culture as a part of the fight against the Coronavirus; Argentina declared that, 'culture is a process of humanization, with a restorative power', with Bahrain noted culture as a form of resistance. Spain recognised that culture plays a socially cohesive role and acts as a lifeline for both physical and mental well-being.
Closures Led To Innovative Thinking
While the impact of the Coronavirus has reverberated around the cultural sector, not all consequences have been negative. It must be acknowledged, however, that the wellbeing of the culture sector, along with heritage, hospitality, travel and aviation, teeters in the balance of a return to normality versus enduring restrictions.
From closures of galleries, theatres and music arenas, has sprung a range of alternatives that has brought culture to the masses – and this has been driven by technology. Streaming services have played an integral role in giving audiences who would have visited theatres something to tune into. In the UK, Sir Andrew Lloyd Weber developed 'The Show Must Go On' channel on YouTube. During the first UK Lockdown, Weber's classic stage shows were brought to the small screen and home viewers were able to watch screenings with actors, such as Tim Minchin in Jesus Christ Superstar, without the hassle or cost of buying tickets.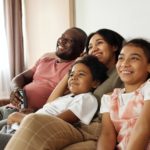 The theatrical release of the original Broadway production of Hamilton had been planned for on October  15, 2021, but in response to the COVID-19 pandemic, the film was released digitally to a worldwide audience on Disney+ on July 3, 2020. The results for Disney were astounding. Not only have 2.7 million people watched the performance on the channel – which is greater than the number of live attendees – but Disney Plus cite this as the opportunity for millions of viewers to experience this iconic cultural phenomenon in a whole new way.
Culture In Home Learning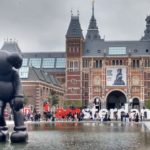 When it came to education, Google Arts and Culture was signed posted as a source of learning for millions of children who were home learning when schools shut. By the first week of April, Google Arts and Culture's digital team were reporting a 4,106% growth in streaming viewership and an increase of 150% on YouTube video views. Art Basel's Online Viewing Rooms was so popular that the site crashed just after launch.
Art In The Open Air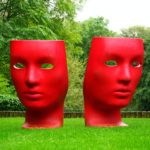 With widespread restrictions on entering buildings, many museums and galleries offered online access. However, sculpture parks showcasing art in the outdoors have seen a huge surge in interest over the Pandemic. Raleigh, North Carolina, is home to the Ann and Jim Goodnight Museum Park, within the North Carolina Museum of Art campus. In April and May 2020, nearly 100,000 visitors per month spent time on site, which compares to 150,000 in March, April and May combined in 2019.
As self-isolation and restrictions on personal freedoms are still in place around much of the world, it's too early to assess what the ultimate and lasting impact of the Coronavirus will be on culture – and vice versa- but it's apparent to see that the role of culture in a pandemic is that of an anchor that helps people to express their humanity and emotions, whether its looking at a masterpiece up close remotely or taking a virtual digital audio stroll on the other side of the world.