Food and drink tourism can generate massive footfall and increase the number of loyal customers all over the world, who can often buy products online after returning home. However, when it comes to distilleries, creating a visitor experience is not always straightforward. Many working distilleries are not able to welcome guests. For others, the distillery gives a fascinating insight into how whisky or gin is made, but it's not always possible to capture the essence of the landscape and countryside in the surrounding area that ties one whisky to a certain part of the world or one gin to another.
Peaty or Salty?
We often choose our whisky on the basis of its flavour. A heavily peated dram takes its smokiness from the compound released by the peat fires used to dry the malt barley – but where does the peat come from? It is something that you could visit in your own time before or after your distillery visit?
When it comes to gin, botanicals are often used to infuse the gin with local flavours. The same can be said of local fruits and even seaweed.
Shetland Reel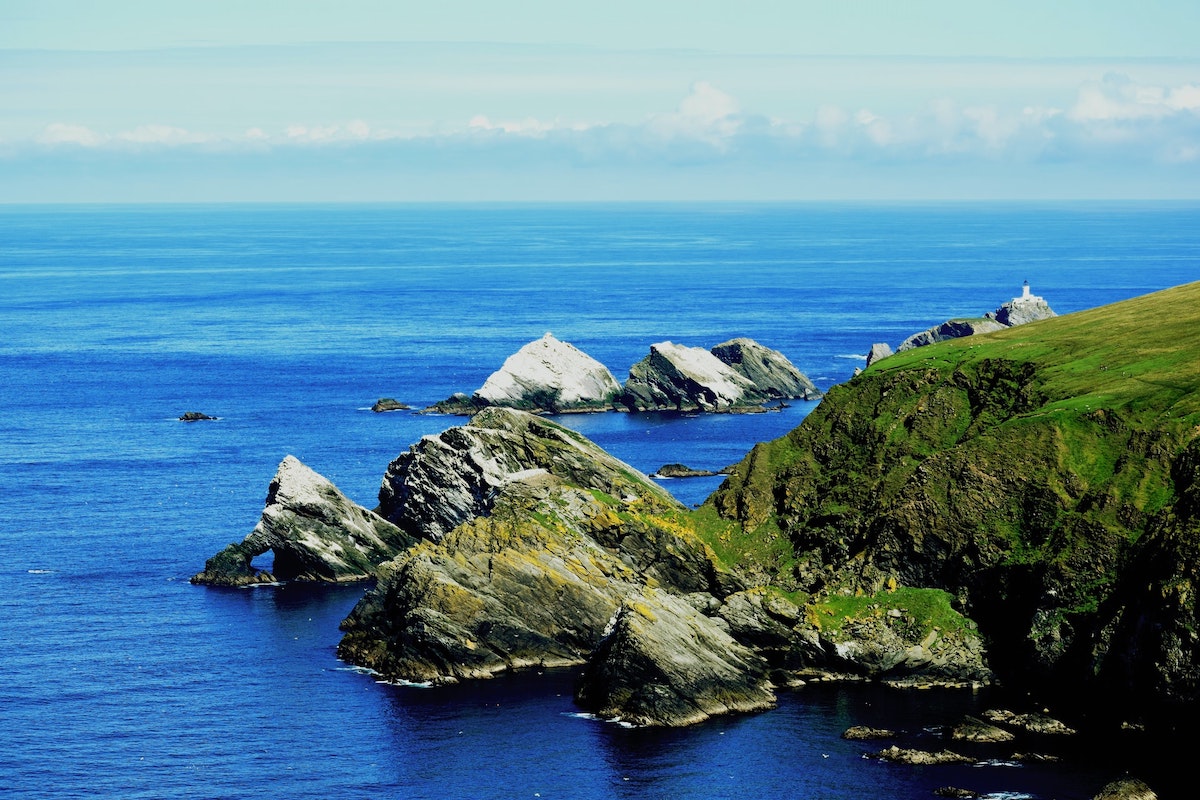 Shetland Reel distillery is one fabulous example of how a Geotourist tour can help to enrich the experience. Take the tour in location or remotely from anywhere in the world to see what makes Shetland Reel so special – that it could only come from one place on this planet. Located at the northern end of Unst, this distillery is on the most northerly inhabited island in the UK and it takes two ferry journeys, via the island of Yell, to reach it. Formerly a Royal Air Force site at Saxa Vord, Shetland Reel is flavoured by locally-grown applemint. Saxa Vord is growing in size and developing as a resort, but this tiny tour helps people enjoy and understand more about the gin produced here, even if they're tasting it thousands of miles away. It also creates a great reason to travel.
GlenWyvis
The GlenWyvis distillery in Dingwall is rooted to its own spot in the world for very different reasons. Rich is whisky history and heritage and interwoven with tales of Jacobite legend, GlenWyvis is a young distillery that was unable to accept guest at the distillery.
The world's first crowd-funded distillery, the GlenWyvis takes the visitor on a walking trail through the town of Dingwall. One of the world's greatest driving routes, the North Coast 500, also runs through Dingwall and so there is a steady flow of visitors ready to immerse themselves in the local area and connect with local brands. GlenWyvis' Geotourist trail links visitors with some of the most important points of interest around the town, including the RSPB Tollie Red Kite Reserve, the local sources of renewable energy and Ross County Football Club.
Islay Distilleries by Water
Whiskey might be known as the 'water of life', in Gaelic uisge beatha, but the water that sits around the world-famous whiskey island of Islay is critical to the island's story. This fabulous kayak tour lets you explore the island from a different perspective, as it takes you to seven different distilleries, including Lagavulin, Bunnahabhain, Caol Ila and Laphroaig.
West Coast Distilleries
Our sail trail, with Sail Scotland, is a perfect example that shows just how integral distilleries are to the Scottish experience. As much a part of the scenery as the Munros that are there to be climbed, our Munro bagging trail invites you to try a dram at no less than three world-famous distilleries: Oban, Tobermory and Talisker on the Isle of Skye.
A Geotourist trail explores the landscape that makes your distillery unique in the world. It can also help your business in the following ways:
Drive brand-level marketing
Increase your presence on the local tourism map
Enhance your brand storytelling by demonstrating its position in the world around your distillery
Get in touch with our team to discuss your needs: