Lighthouses capture the imagination of visitors all around the world. They conjure up images of historic seafaring and maritime adventures, when boats were a major mode of transportation before the start of commercial flights. Observing these structures, we imagine the lives of lighthouse keepers in isolation, working to keep the light on to ensure the safety for maritime traffic in harsh weather conditions.
Often situated in remote locations, many lighthouses are challenging to access and to experience in person. Especially those that are built at sea – or a river, or even a lake – may only be experienced from afar. Others that are built on dry land may be active Coast Guard stations, and hence closed to the public.
Luckily, many active and decommissioned lighthouses are open to visitors. Enthusiasts in local communities have banded together and formed non-profit organisations dedicated to preserve these historic structures. They raise funds to maintain the buildings, educate the public on their history and what makes them special.
Self-guided tours of Lighthouses
On Geotourist's storytelling platform, we stream the stories of a wide range of lighthouses that are located in the UK, the US, and one on the Black Sea in Georgia. Created and told by historians, preservation societies, and destination organisations, the stories share the rich maritime legacy of the lighthouses. The stories not only excite lighthouse enthusiasts, but also inspire visitors looking to connect with the history and architecture of coastal communities.
Whether open or closed to the public, the stories of these beacons of light are available 24/7 on self-guided tours on our app for mobile devices and on our website:
Concord Point Lighthouse, Havre de Grace, Maryland, USA
The second oldest lighthouse in Maryland it served as a beacon for sailors in the Upper Chesapeake Bay until being decommissioned in 1975. The fully restored Lighthouse and Keeper's House are both open to the public on weekends from April to October, and on a self-guided tour on our app anytime.
Hudson-Athens Lighthouse, Hudson, New York, USA
This lighthouse on the Hudson RIver is now solar powered. The Hudson Athens Lighthouse Preservation Society, a non-profit, works to preserve this beautiful and distinct building.
Bidston Lighthouse, Liverpool, England
Bidston Lighthouse served as Liverpool's main lighthouse until 1913, and for a time, as an electric telegraph station. The building is Grade-II listed. The lighthouse is part of our Bidston Hill Heritage Trail, located in Wirral, across the Mersey river from Liverpool city centre.
Batumi Lighthouse, Batumi, Georgia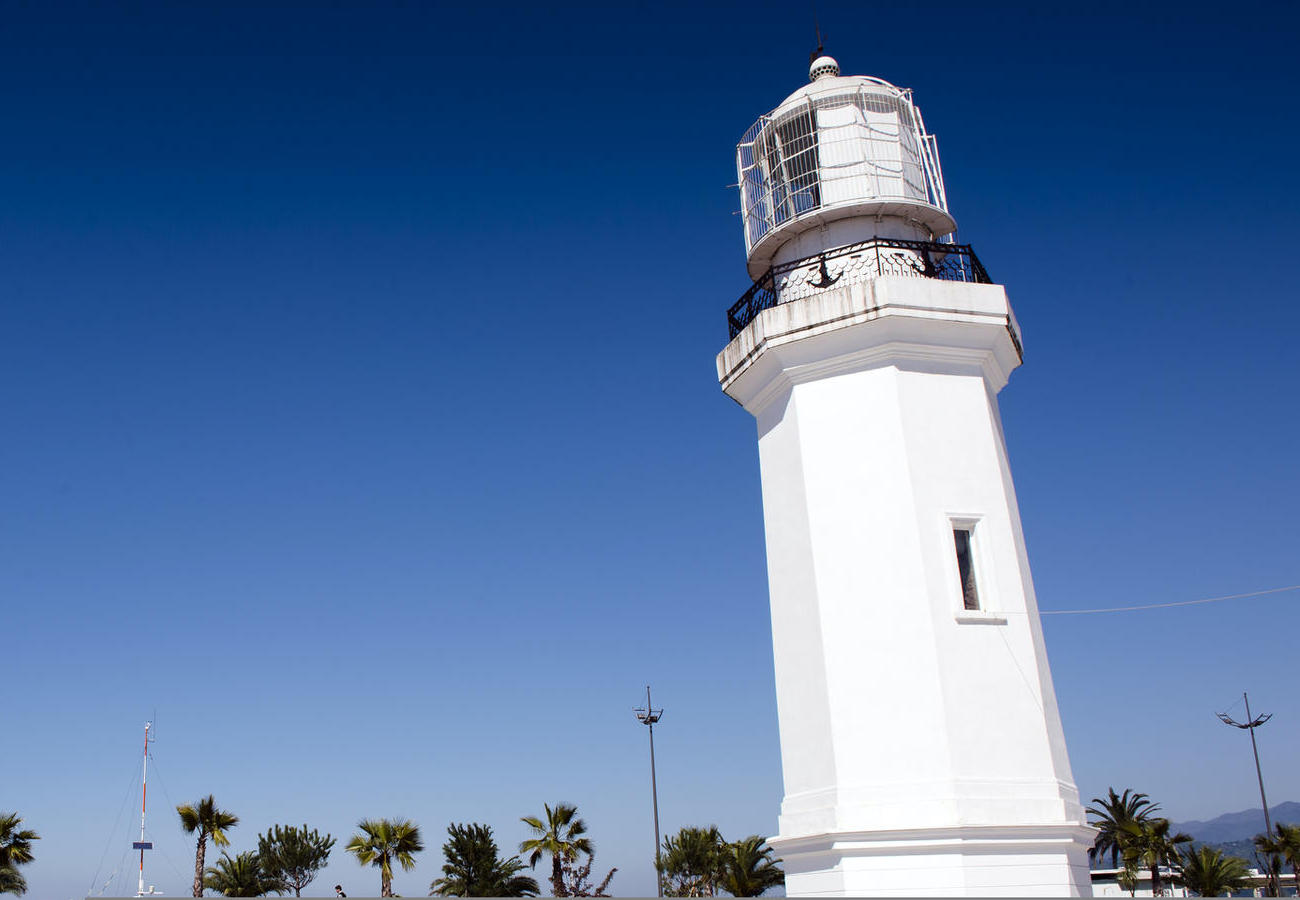 The current one is built by the French, replacing two previous towers, the first one built by the Ottomans, and a second one by the Russians.
Does your destination have a lighthouse? Does your organisation have a mission to preserve and maintain a lighthouse? If yes, join our portfolio to tell its story: